Major Companies Hault Russian Sales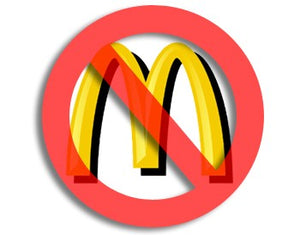 For nearly two weeks, the entire world has watched Russia and Ukraine, or as it was so simply spelled out for us by the VP...
"So, Ukraine is a country in Europe."
"It exists next to another country called Russia," she continued. "Russia is a bigger country. Russia is a powerful country. Russia decided to invade a smaller country called Ukraine. So, basically, that's wrong, and it goes against everything that we stand for."
After all the bars. restaurants, liquor stores and more in the US have stopped selling Russian made products, huge corporations like McDonalds, Coca Cola and Starbucks have  joined the list of firms halting business in Russia due to the invasion of Ukraine. 
McDonalds is temporarily closing roughly 850 restaurants and Starbucks said it will shut 100 coffee shops. Coca Cola is suspending its operations. Pepsi, which has a much larger presence, is halting the production and sale of Pepsi and other global brands in Russia. 
There is a growing list of conglomerates that are either halting their production in Russia or no longer delivering their products to the people of Russia. I can "get on board" with companies no longer shipping items to Russia. I understand their stance to not supply a "bully" country with the privileges of L'Oreal cosmetics. 
I don't understand the shutting down of places that employee Russians. These people have families to take care, households to provide for. They didn't make the decision to invade another country. They are just trying to survive. I'm pretty certain Putin couldn't care less if his people lived or died, he is trying to make a statement, period! 
Make it make sense. 
Would love to hear your thoughts on this situation.