Happy Holidays from The G_Sight Team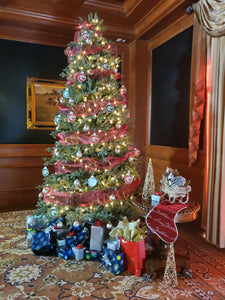 We interrupt our regularly scheduled "Behind The Scenes" article to Happy Holidays and Thank you!
Our growth as a company in 2021 was exceptional. In a time when America was experiencing a failing economy, high gas prices, mandates, fears of losing livelihoods, political and racial divides, we placed one foot in front of the other and continued to grow. 
Our team created an atmosphere of patience and understanding for our customer base. We continued to offer an alternative to costly gun range time so people could continue to train in their own homes. A new line of Fun Targets was created to give our loyal customers a new "fun" way to train. We began development on a revolutionary app! ( At the time of this article, the app is still in testing with out a public release date) 
We took G-Sight to the USCCA show in Dallas in October. That was a whole new adventure. We introduced our 12 gauge ELMS and the 12g adaptor. Boresights were released to the public under much demand. 
All of this wouldn't have been possible without  our OG and new customers. Your feedback, your honest reviews, your questions fuel everyone from our marketing team, to our customer service team to the President of the company. 
Every member of the G-Sight family is passionate, not just about the job they do but how we impact each of our customers. 
We wish each and everyone of you a very Happy Holiday Season!
Thank you for being a loyal insider.